South Asian Family Festival announces an all-star lineup
The first-annual South Asian Family Festival (SAF Festival) is proud to announce an all-star lineup for the all-day event coming to the PNE Fairgrounds on Sunday, June 18.
Tickets to SAF Festival are now on sale, with early-bird pricing on an All-Day Festival Pass for only $35, and an All-Day Festival Pass Plus Rides for only $55.
Tickets include access to all musical performances, the SAF Fashion Show, the Show 'N Shine event, as well as the food truck area. To purchase your tickets at the advanced special rate visit: 
https://safvancouver.com/buy-tickets/
"We are honoured to be able to announce some of the most important artists in the Bollywood and Punjabi music scene who are excited to be coming to Canada to perform for this first-ever event," say festival producers Happy Joshi & Ron Dhaliwal.
GIPPY GREWAL TO HEADLINE SAF FESTIVAL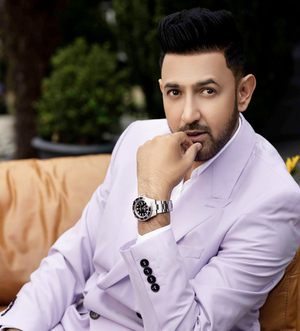 The 2023 SAF Festival Performance Line-Up will be headlined by 
Gippy Grewal
. An award-winning actor, singer, film director and producer whose works span both the Punjabi and Hindi film industry, Gippy is best known for his hit single "Phulkari". As an actor, Gippy has won acclaim for his role in the 2010 movie, 
Mel Karade Rabba
, as well as for his films 
Carry on Jatta, Lucky Di Unlucky Story, Bha Ji in Problem 
and
 Jatt James Bond
. He revived the PTC Best Actor Award in 2011 for his performance in the 2011 film 
Jihne Mera Dil Luteya
. Gippy received the PIFAA Best Actor Award in 2012 along with Diljit Dosanjh as well as received PTC Best Actor Award in 2015 for 
Jatt James Bond
 along with Diljit Dosanjh.
Other featured artists include:
Maninder Buttar
 – This singer and songwriter is best known for his chart-topping songs "Yaari", "Sakhiyann", "Ik Tera", "Pani Di Gal" and "Laare". Noted by Spotify as one of "India's most popular music artists" is one of the rising stars in Punjabi music today.  
Gur Sidhu 
– SAF Festival is proud to welcome this Indian singer, record producer and songwriter to the inaugural event at the PNE Fairgrounds. With hits such as "Moved On" and "8 Parche" as well as his breakthrough hit "Bro Oye", fans will be thrilled to see him in person this June.  
Happy Raikoti 
– One of Punjabi music's most popular artists will take the stage at SAF Festival 2023! Happy Raikoti, known for his breakout song "Jaan", Raikoti recently crossed over to film with his recent appearance in the film Teshan.  
Barbie Maan 
– SAF Festival is thrilled to welcome Punjabi singer Barbie Maan to the 2023 lineup. With singles such as "Meriyan Saheliyan" and her breakthrough single "Ajj Kal Ve".  
Gagan Kokri 
– Punjabi singer and businessman Gagan Kokri will be part of the excitement of SAF Festival at the PNE Fairgrounds. Fans will be excited to see him preform his latest single "Rise and Shine" as well as "Chill Mode" off the 2022 album Coz of God.  
Sukh-E 
– Singer, song writer and music producer Sukh-E will be one of the featured performers at SAF Festival 2023.
Avvy Sra 
– Known for his hits "Judge" and "White Brown Black" to his recent 2022 release of "Babe Bhangra Paunde Ne", fans will be excited to see Avvy perform on the SAF Festival stage.   We have more surprises in coming days, stay tuned into SAF Festival social channels for more artist announcements.   SAF Festival will run from 12:00pm until 8:00pm on Sunday, June 18
th
and is anticipated to be the largest South Asian Family music and cultural event in Western Canada.   *Parking on site is free on a first-come, first-served basis.   For more information about SAF Festival visit: 
www.SafVancouver.com
.