City of Kelowna Arts & Culture January Update
Upcoming dates:
---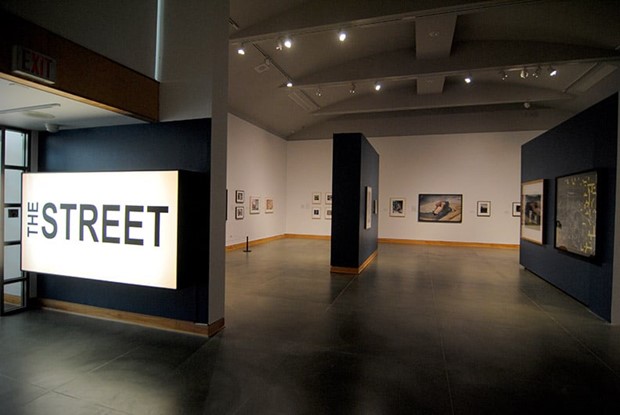 New year, new exhibition at Kelowna Art GalleryKelowna Art Gallery's latest exhibition, The Street, depicts the city street as a site in which pleasures, challenges, and points of conflict are negotiated in everyday life. Drawn from the Vancouver Art Gallery's permanent collection, this exhibition presents thematic views of this urban space through a selection of paintings, prints, photographs, and videos ranging from the eighteenth century to the present.
Visitors can look forward to seeing works by notable Canadian and international artists. Curated by Grant Arnold, Audain Curator of British Columbia Art.
The Street is open for viewers to explore at the Kelowna Art Gallery until February 12. Learn more at kelownaartgallery.com.
---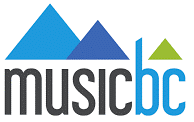 Local musicians – let's hear it!
Let's Hear It! Live is Music BC's regional concert series and emerging artist showcase. Want to perform? Applications are now open for 2023! This series offers a unique chance for emerging artists from British Columbia to connect with fans and members of the music industry.
Applications from all genders, ages, cultural backgrounds, ethnicities and other measures of diversity are highly encouraged. Artists are selected by a jury of local industry representatives.
Applications are open until January 20 at 5 p.m. (PDT). Apply now at musicbc.org.
---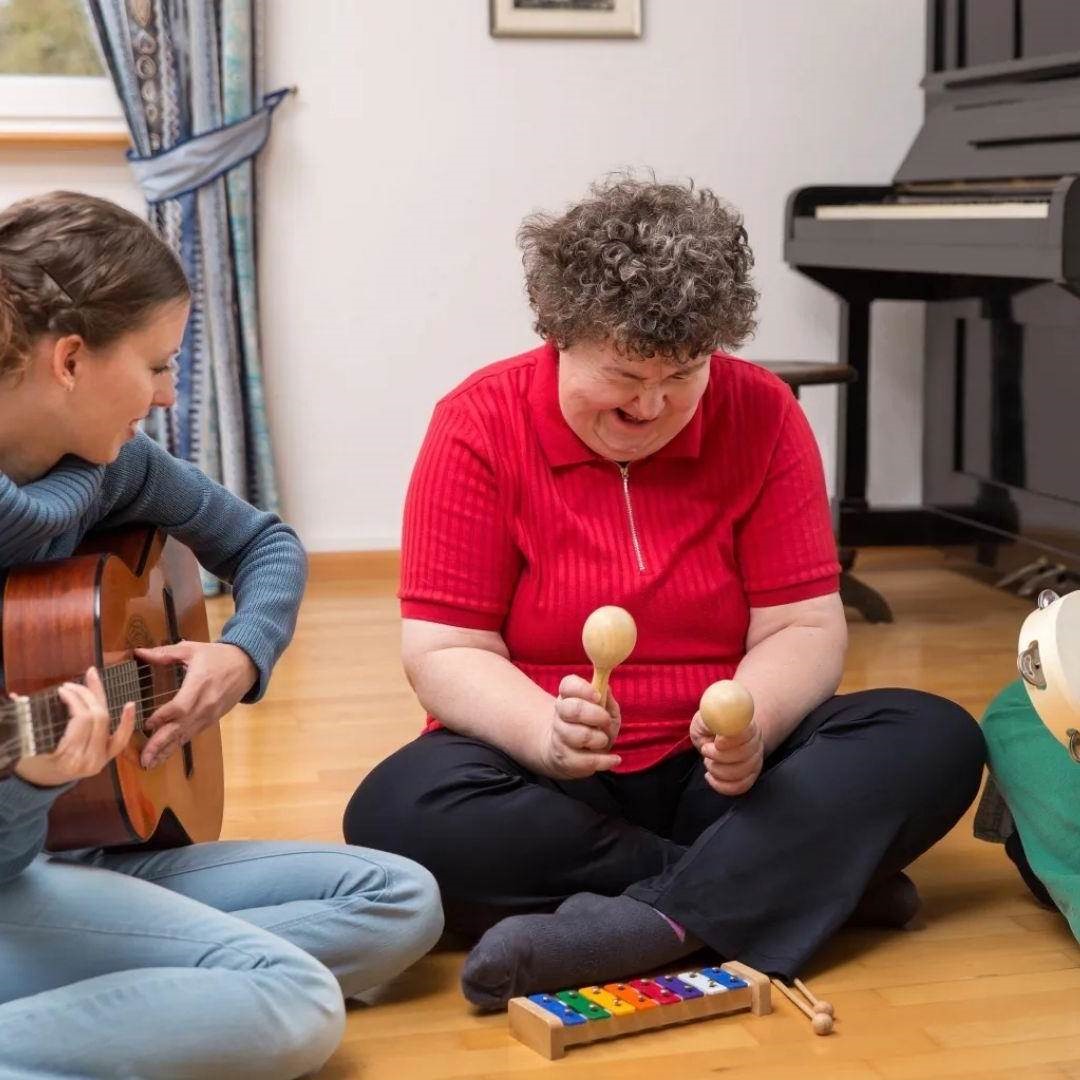 Explore the joy of music at the RCA
Join in an inclusive and empowering space to connect, share, and express yourself through a shared musical experience. The Rotary Centre for the Arts invites individuals living with disabilities or those with diverse abilities to join Beyond the Music.
Beyond the Music is a space to explore the joy of music while building connections. Led by a Certified Music Therapist, sessions incorporate singing, music-making, group songwriting and movement. No musical experience is required.
Beyond the Music takes place every Wednesday from 10-11 a.m. in the Salloum Studio at the Rotary Centre for the Arts. Each week is $5 + GST. Register now at rotarycentreforthearts.com.
---

Grow your organization & have your say with Vantage Point
Capacity Lab
Are you looking to guide your organization through significant growth, change, or transition? Do you think your organization has unrealized potential? Vantage Point's Capacity Lab is the perfect program to make an action plan for your organization to effectively move through transitions.
BC's Not-for-Profit Sector Survey
Vantage Point is seeking survey responses to capture the state of the not-for-profit sector in British Columbia. Your feedback will help to develop a snapshot of the current trends among community organizations in BC and help not-for-profits in their advocacy efforts and our sector's ability to support the communities we serve.
Take the survey online until January 20.
---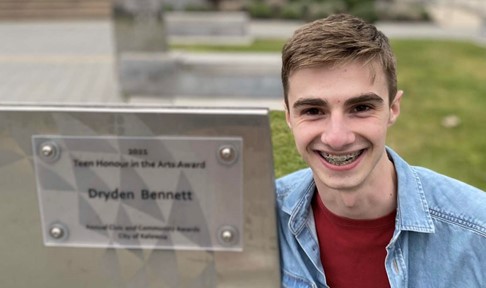 Each month, we feature a piece from a local creative youth who shares their words and art as part of our Creative Youth Perspective series.
Our latest Creative Youth is Dryden Bennett, a graduate of Rutland Senior Secondary School, trombonist, composer and recipient of the 2022 Teen Honour in the Arts Award, as part of the City's Civic & Community Awards. This month, Dryden discusses his composition, "Tangerine Trees".
Tangerine Trees: Tangerine Trees was written during March of 2021. My inspiration for this piece came from an English project I was assigned in grade 9. The project was to make a children's story. My project and composition follow the story of a boy who lives in a small oceanside village but yearns to travel the world He spends his time gathering supplies to make a boat and once it's finished, he sets off to travel the seas. Eventually he comes across an archipelago of islands, one island was the host to a beautiful tangerine tree. This island is where the boy feels truly at peace and decides to spend the rest of his life.This piece harbors many gorgeous melodies that rise and fall like the ocean and its relentless storms.    I consider this piece to be my most well-known. Originally written it for a student composer reading session with the Okanagan Symphony Orchestra (OSO); however, the orchestra fell in love with my music and wanted to give it the opportunity to be heard by many more people. I was given the opportunity to have my own composition performed by the OSO, and of course I said yes! So, in October of 2021, my music was heard by a real audience for the first time! Watching my piece played back to me by professionals felt nothing short of pure magic. It felt as if I had achieved one of my life goals.   Tangerine Trees starts out nice and quiet with the strings plucking away with the main theme. The winds sneak in with a fragment of the melody until the strings take over and the whole orchestra swells up and fades away into one of my favourite french horn solos I have ever written. The piece takes off again and rises and falls like an ocean wave crashing against the shore, the music recedes into a charming cello solo accompanied by a flurry of winds. It builds up to a frightening trumpet solo which leads us to an ominous duet between the flute and clarinet. The piece slows down a bit and moves around some but soon it brings us back to the main theme played by violins and the piano (this is the part where I started tearing up during the performance) Once again, the piece swells up into a grand climax which takes us to the final phrase of the piece. This last statement of music brings back all the little textures that we have heard throughout the music to tie everything together.
Listen to Dryden's wonderful musical piece, "Tangerine Trees" online.